Publish date: 2018-11-06
LCPI ADO.NET Provider v1.9. Service update
In this service update, we refreshed the DDEX providers for VS2017.
1. Fixed a bug in VSIX installer of DDEX for FW4.5.
2. Allowed simultaneous installation of DDEX for DEBUG and RELEASE providers.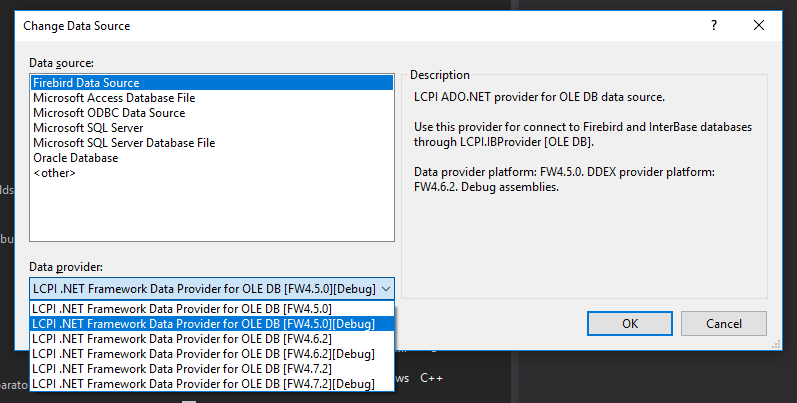 To simplify our guide about setup of DDEX in VS2017, we have created a video with instructions for you:
---
Publish date:
2018-11-06
. Copyright: IBProvider. This material may be reproduced on other web sites, without written permission but link
https://www.ibprovider.com/eng
required.